Safety App
A versatile panic button... and so much more
Multi-function versatility provides both protection and convenience
Panic button tested by the National Institute of Standards and Technology
Customize your app to fit your branding and institutional needs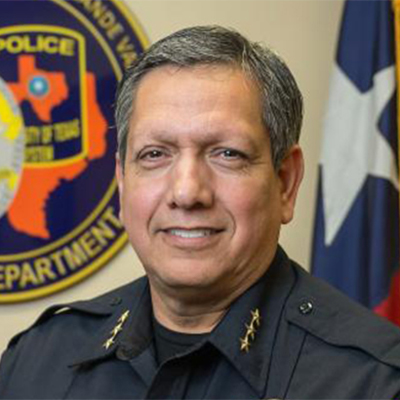 "When you call us from the app, we'll be able to tell where you are inside a building and what floor you are on. None of the other apps can do this..."
Raul Munguia
Chief of Police, University of Texas Rio Grande Valley
Change your app to fit your needs
Your environment is unique, your safety app should be too. Don't settle for generic apps that don't fit your needs and can't adapt over time. Our simple yet thorough customization options give you 24 / 7 access to a variety of app configuration settings.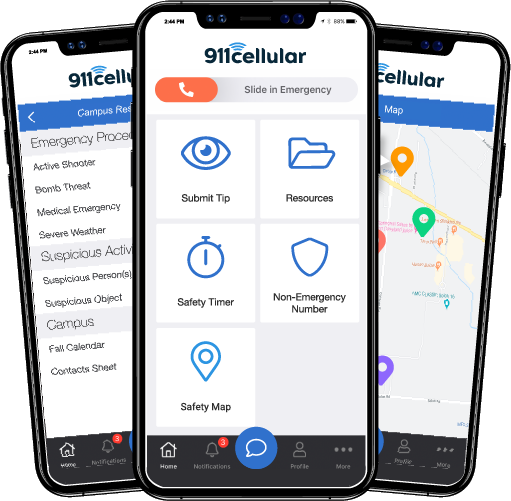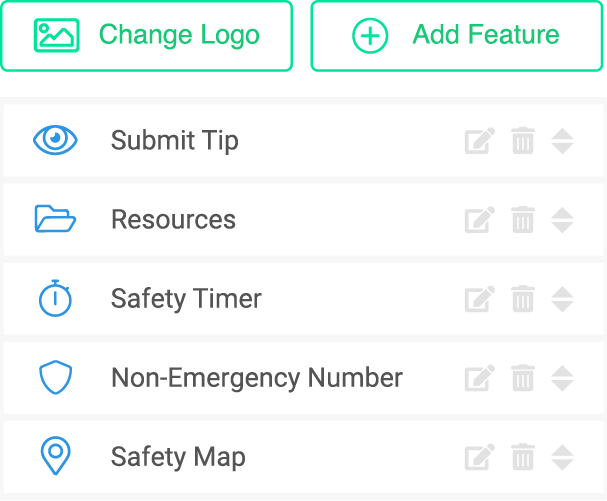 App configuration spotlightGet the most out of your custom app
You can add and remove features (and create custom ones), change your in-app colors, and rearrange your layout to streamline your app users' experience.
Get your custom app today
Simple panic activation
Send for help from the lockscreen
With your institution's unique safety app, community members can activate the app's panic button functionality without even unlocking their smartphone with the panic button widget. When an emergency takes place, rarely is there time to unlock a smartphone, swipe through the home screens and locate a specific app. The panic button widget ensures your community members have the quickest access to direct assistance when they'll need it most.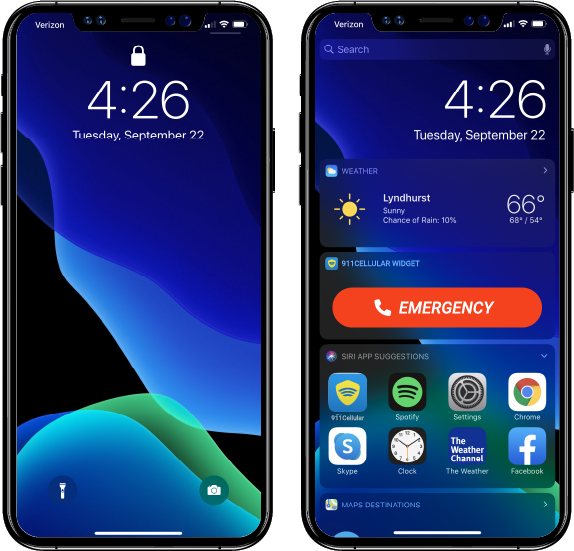 NIST-tested location technology
Can locate down to the floor and room number
Contacts your custom groups and security forces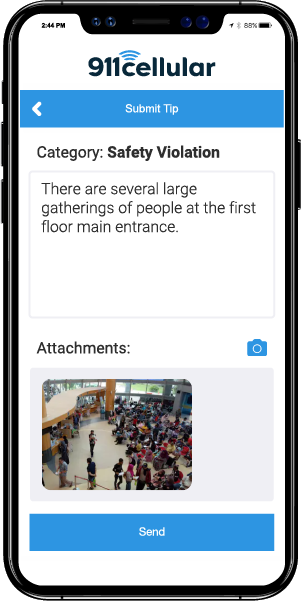 Tip submission made easy
Allow your community to help itself
With simple tip submission functionality, your community members can become your eyes and ears, allowing you to receive important feedback and understand trends.
Anonymous sending capability
Attach photos & videos with tips
Chat can be initiated to find out more info
Create a safety network
A safety timer for at-rist activities
If a community member is going to engage in an activity that might put them at-risk, such as walking to their car late at night, they can use the Safety Timer feature to protect themselves through an active safety network.
The timer works to protect the app user by showing their selected emergency contacts a map of their active location. If the timer hits zero before the app user enters their PIN, the emergency contacts will be notified.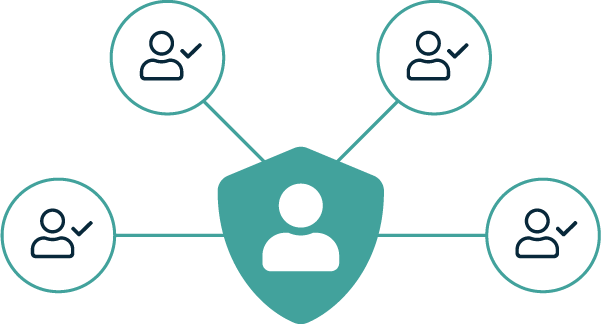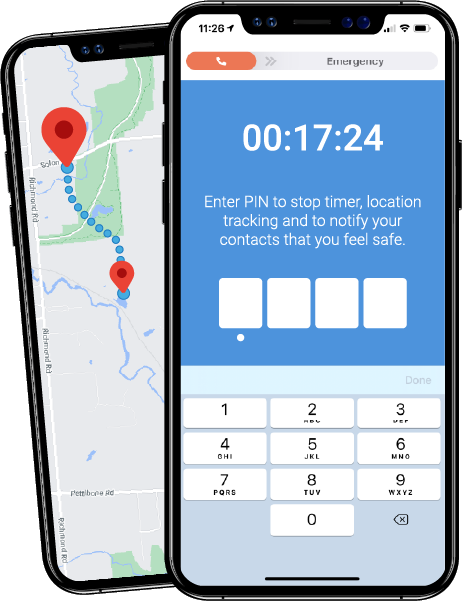 Consolidate your resources
Your mobile safety app will allow you to keep a digital archive of all your community resources in one easy-to-access place. Your community will always have the latest information at their fingertips.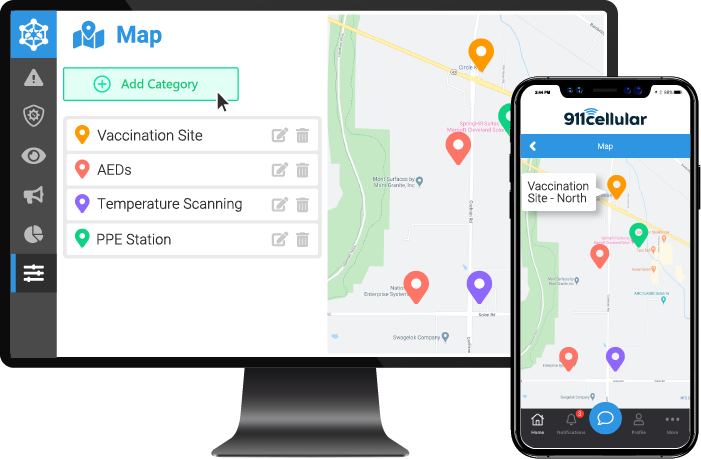 Community coordination
Show significant locations
Help your community members get familiar with key locations by identifying them via the Safety Map feature. You can even color code groups to further categorize your areas of interest.
The command center
Stunningly stress free and simple
With the all-in-one 911Cellular portal, your configuration, training and continued use is a breeze. The expertly designed interface gives you all the features you need to deploy an enterprise-level system, without the clutter and confusion of a crowded product.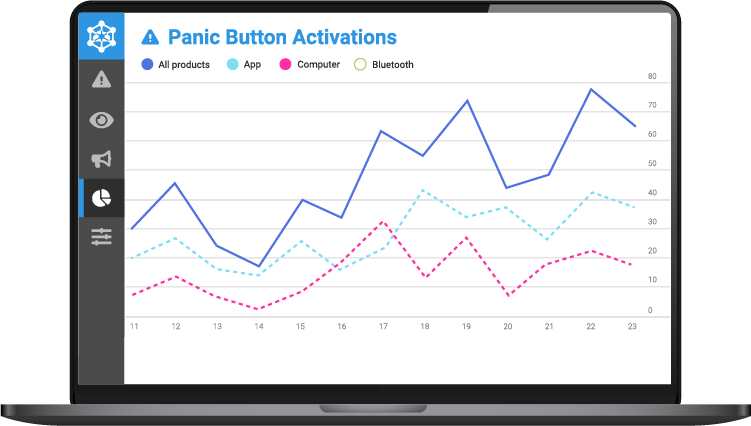 Speak to our mobile safety app experts today!
Contact us
Learn about solutions in your industry